The PSM College of Dental Science and Research is the brainchild of P.S Educational & Charitable Trust that consists of a group of innovative minds. The trust has a broad outlook and experience of having set up and run a dental college. The trust aims at providing services to the society in cultural, educational, moral, medical, economical and employment fields
Objectives
The objective of the PSM College of Dental Science and Research is multifold the acquisition, dissemination and use of knowledge toward the enhancement of oral health. The ultimate goal being to make PSM College of Dental Science and Research into an exciting, vibrant learning center on the cutting edge of dental education.
Affiliation
The PSM College of Dental Science and Research is affiliated to The Kerala University of Health Sciences (KUHS) and Primarily affiliated to University of Calicut and approved by the Dental Council of India, Recognised by Ministry of Health and Family Welfare Department, New Delhi.
Patients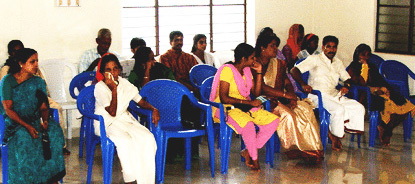 Because of its geographic location and quality patient care this college has abundant number of patients, which is an envy of many other colleges. This edge will help prepare students and graduates to have hands-on experience to work on patients and deliver high-class dentistry on a scientific basis and a caring manner.
The Chairman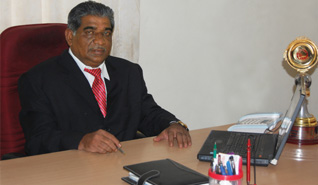 Janab Mohammed Kutty Haji
The Chairman of PSM College of Dental Science and Research & P S Educational and Charitable Trust is a well known Philanthropist, a great visionary and a known social reformer. He is the recipient of the Indian Achievers Award of Indo-Gulf Friendship & Economic Co-operation, Bharat Gourav Award an the Indira Gandhi Sabhavana Award to name a few. He has the privilege of being the Founder Director of many Institutions including Royal Dental College. He is the individual who had dared to stand alone.